Spa and medical wellness breaks are the perfect way to explore the world and relax simultaneously. There's no other feeling as luxuriate as the anticipation of going on a spa retreat. You get to leave the hustle and bustle of everyday life behind as you step into an oasis of calm and serenity. It's no secret that a spa holiday is the ultimate way to indulge in some very special you-time, and take a break from the demanding world in which we live. Whether you're thinking about going on a soothing spa break, or you've already got your heart set on one, Berkeley Travel have looked at the health benefits of a spa break to give you that little extra push.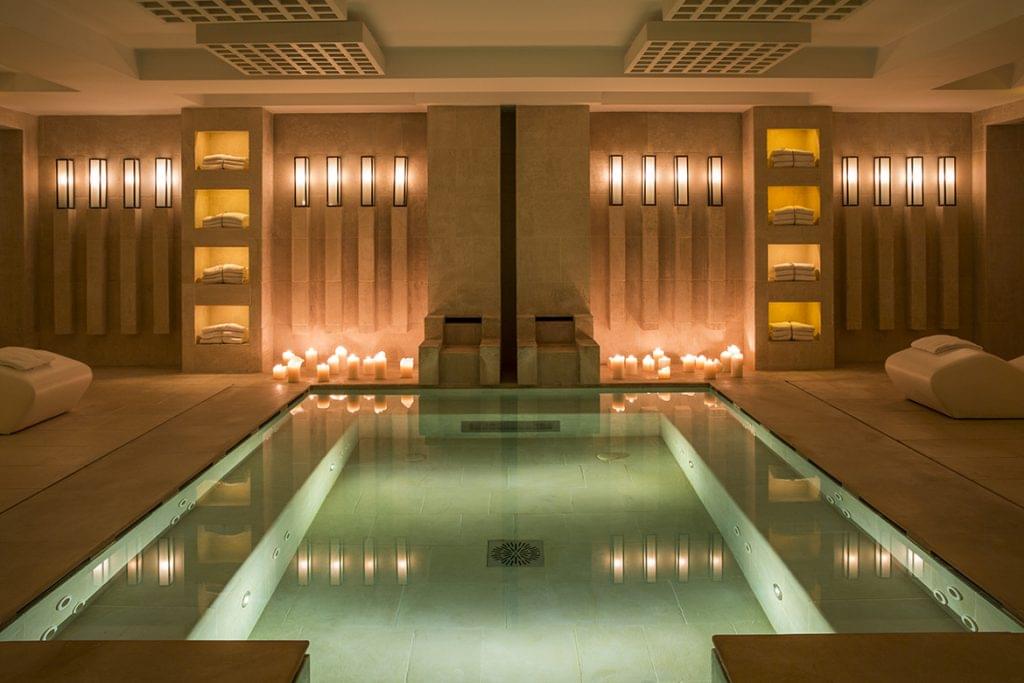 1. Aids sleep
The British are notorious when it comes to problems with sleeping, and studies have shown that adults living in the UK get an hours less sleep than they should every night. It is thought that 50% of Brits suffer from insomnia, which affects more women than men. Sleep plays a crucial role in a person's physical health, as it helps to heal and repair the body. Sleep deficiency has links to illnesses such as heart disease and diabetes. Lack of sleep also affects the hormone function in the brain. Spa treatments and therapies help to relieve stress and worries. Acupuncture, massages and reflexology all have roots in improving quality of sleep for those struggling with sleep deprivation. A weekend in a spa can help you fall in love with your bed again!
2. Promotes well being
It is thought that over 45 million working days have been lost over the past three years because of stress, depression and anxiety. It's no secret that stress affects the body and mind, often leaving people feeling exhausted. In small doses, stress can be good for the body, as it trains you to deal with serious situations. From the immune system to the reproductive organs and mental health, long bouts of stress has the potential to harm the body. This is where a luxury spa resort comes in. They are some of the most relaxing places in the world, and the feeling of de-stressing is vital for your physical health and wellbeing. From riding your toxins in a sauna to indulging in a hot stone massage or rejuvenating facial, it's time to put your wellbeing first.
3. Improves blood pressure and blood circulation
Over 16 million people in the UK have high blood pressure (bloodpressureuk.org), affecting more than 1 in 4 adults. Those with high blood pressure and poor circulation have increased risk of premature death, vascular dementia and chronic kidney disease.  There are numerous aspects in life that cause high blood pressure, and whilst going to a spa will not resolve the problem of high blood pressure or poor circulation, it can aid it. Hydrotherapy, massages and heat therapy all regulate blood flow and promote circulation.
4. Detoxes the body
Detoxes are good for the body if they are done the right way. When you detoxify your body, you are cleansing the impurities of the blood in the liver. Having a break from fast food, alcohol and cigarettes gives your body a break, allowing it to repair itself and breathe. Some spa resorts promote healthier living, making it the perfect opportunity to banish toxins and excess fluids from the body. With the help of exercise, nutritious foods and cleansing juices, you may notice a difference in your waistline as there is less bloating and water retention. This means you'll get a fresh start, leaving you feeling rejuvenated and full of energy.
5. Manages pain relief
Taking painkillers is one of the easiest ways to manage pain – but we are becoming more reliant on painkillers and anti-inflammatories than ever before. A study has suggested that 1.5 million people in the UK are at risk of becoming addicted to pain relief, as they rely on medication to manage their aches and pains. From a sporting injury to back pain, spa breaks are a great way to help alleviate discomforts. Hydrotherapy decreases swelling and massages can minimise the pain in areas that are causing you many problems. Always check with a doctor before you go!
So what are you waiting for? Book your luxury spa retreat with Berkeley Travel today!